Dance Your Way to Healthy Living for National Dance Day!
Barb Barb , 3 years ago
4 min

read
239
National Dance Day 2020, observed on the third Saturday in September, encourages Americans of every age and ability to incorporate dance into their lives. The physical, mental, and social health benefits of dancing are well-documented. Here are a few of the greatest health benefits of dance, and some easy ways to get you movin' and groovin' this year! 
Why You Should Live Stream Dance Classes
Quarantine has motivated many of us to get creative about how we entertain ourselves and stay active. Gyms are by far the most popular approach to working out, but dancing is an excellent way to get the blood pumping, while having fun! With more dance classes available online, here are some reasons to consider joining a live stream class: 
Socialize and exercise while maintaining proper social distance. 
It's a fun way to get the family together for a dance party. 
Break a sweat and enjoy doing it from the comfort of your home. 
Remove the judgment of in-person classes and dance at your own pace. 
Mix up your workout routine with something fresh. 
Dancing Is the Best Medicine 
Did you know that the health benefits of dance can be equal to those of cardio, strength training, and yoga combined? It's true! Dancing is a proven way to improve heart and lung function and increase aerobic fitness, just like a cardio workout. Dancing also increases muscle strength and tone and help to build endurance like a strength training regimen. Making dance part of your fitness routine increases your agility, flexibility, and balance like yoga, contributing to better spatial awareness and motor function. Additionally, studies show that aerobic dance reduces the risk of osteoporosis by strengthening bones – how's that for a full body fitness multi-tasker? 
Take a Mental Health Break with Dance
Dancing is good for the mind, as well as the body! Dancing releases endorphins, one of the brain's "feel-good" chemicals, making a quick dance session an effective mood-booster that decreases symptoms of depression and anxiety. Because dancing requires you to focus on rapid movement changes and repeating patterns, it challenges your brain, building cognitive performance and improving overall mental function. This has been shown to decrease the onset of dementia in older dancers. By keeping your mental faculties sharp and your body active, dancing improves both physical and psychological well-being. This leads to increased self-confidence and a boost to your self-esteem, paving the way for better social skills – kind of like a dance routine! 
Dancing Kids Are Healthy Kids
Spend 10 minutes on TikTok and you'll see that movement and rhythm come naturally to kids (the chance to ham it up doesn't hurt, either!) Early enrollment in dance classes can benefit kids in ways you might not expect! Kids who participate in dance classes spend less time in front of screens, a habit that often continues throughout their life. Dancing helps kids to get out their extra energy, express themselves creatively, and learn firsthand the importance of teamwork, discipline, and perseverance. Not only do these abilities yield higher grades, but they're also great preparation for the workplace later in life.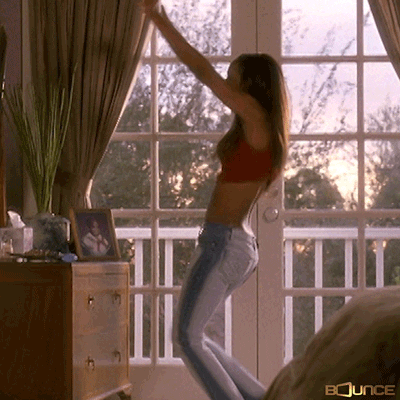 Dance Like Nobody is Watching
Have you ever been so excited you couldn't resist the urge to bust out a dance move, but immediately looked around to see if anyone noticed? If so, you're not alone — we all do it! Dancing can be liberating, but sometimes we're too self-conscious about the way our body moves. Fortunately, dance classes offered virtually mean you can participate in the fun without your camera turned on. COVID has delayed a lot of events like weddings, so this is the perfect opportunity to practice from the comfort of your home. When Joe and Suzy eventually tie the knot, you'll be prepared to cut a rug! 
Convert Your Home into a Dance Studio
Dancing can be done anywhere but designating a place to feel the rhythm might take some planning. If you live in an apartment, you'll want to find a carpeted space where you won't disturb the tenants below you. Don't forget to keep your music volume at a respectable level out of consideration to any roommates you might have as well. The beauty of dance is that it doesn't require a ton of space. You can truly do it anywhere you please, but establishing a "dance zone" where you can let loose can put you in the right frame of mind. COVID might be temporarily depriving us from dancing in bars with friends but making time for it at home is easier than ever. 
Whether you're interested in traditional ballet or tap classes, Zumba, Bollywood, Funk, Salsa, or Belly dance – there's a dance class that's perfect for you. Vagaro can help you find it! Browse Vagaro businesses near you for dance classes to stream, and turn your living room into the hottest club around!
---
Images: Giorgio Trovato via Vagaro
Related posts